Oily Skin
ADVANCED SKINCARE FOR OILY SKIN
Oily skin is associated with excess oil and the appearance of enlarged pores, often resulting in blemishes. SkinCeuticals offers advanced skincare designed to improve the appearance of oily skin by absorbing excess sebum to minimize shine, decongest pores with high-potency acids, improve the appearance of visible pores, and prevent the appearance of blemishes caused by clogged pores.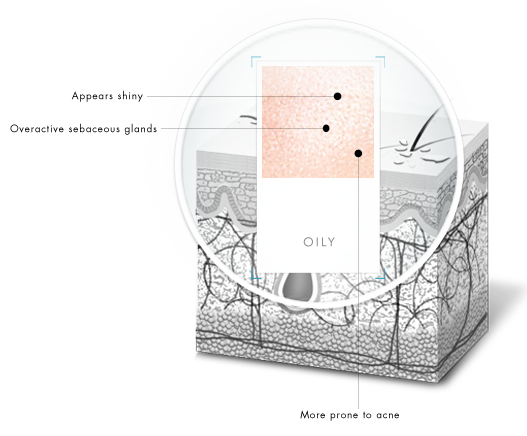 Tri-functional corrective treament addresses early to advanced signs of visible neck aging by reducing the appearance of horizontal neck lines and neck skin crepiness.

SkinCeuticals Post-Procedure System is a complete, all-in-one set specially designed for comprised, post-procedural skin to provide immediate relief and accelerate recovery for enhanced results.

Intensive calming botanical face mask to rehydrate and soothe temporarily reactive skin

A patented anti-aging cream to refill cellular lipids and nourish dry skin. U.S. Patent No. 10,137,073.

A broad-spectrum 100% physical tinted sunscreen with an oil-absorbing base that leaves a long-lasting matte finish.

A hydrating, soothing gel with botanical ingredients to help diminish discoloration.

A broad spectrum sunscreen specially designed for active and extreme conditions including full marathons.

This product is discontinued. A new sport sunscreen will be introduced in Summer 2021. We recommend that you try Physical UV Defense which is water resistant for 40 minutes. Please note the product has a universal natural tint or call our office at 925-838-4900 for further assistance.  

A broad spectrum 100% physical sunscreen for post-procedure, sensitive skin, and very dry skin

Body treatment brightens the appearance of skin with age spots.

Therapeutic moisturizing cream that protects and soothes compromised skin

A concentrated night cream with pure retinol improves the appearance of visible signs of aging and pores while minimizing breakouts.

Smoothing exfoliating scrub with hydrated silica effectively cleanses pores and exfoliates to hydrate, soften, and improve skin texture.