Oily Skin
ADVANCED SKINCARE FOR OILY SKIN
Oily skin is associated with excess oil and the appearance of enlarged pores, often resulting in blemishes. SkinCeuticals offers advanced skincare designed to improve the appearance of oily skin by absorbing excess sebum to minimize shine, decongest pores with high-potency acids, improve the appearance of visible pores, and prevent the appearance of blemishes caused by clogged pores.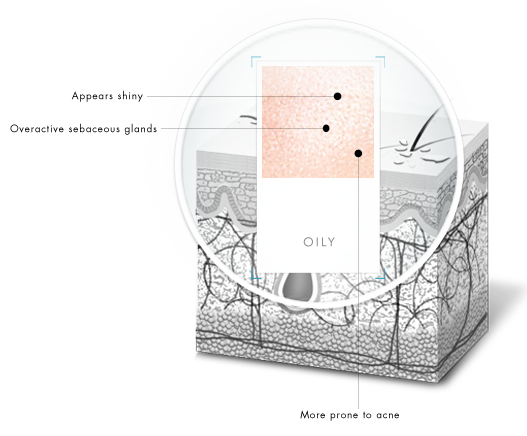 Items 13-24 of 46
Page
You're currently reading page

2
A concentrated night cream with pure retinol improves the appearance of visible signs of aging and pores while minimizing breakouts.

Smoothing exfoliating scrub with hydrated silica effectively cleanses pores and exfoliates to hydrate, soften, and improve skin texture.

This oil-free serum simultaneously exfoliates skin and replenishes moisture for radiant, smooth, skin

Glycolic acid toner to help get rid of clogged pores and remove surface dead skin cells with lipo-hydroxy acid.

An oil-free face serum that reduces the formation of adult acne, and improves visible signs of aging.

A daily multi-action lightweight lotion that reduces the appearance of stubborn skin discoloration and improves skin tone

A weightless 100% mineral sunscreen fluid that provides broad spectrum protection with a transparent finish

A patented daytime vitamin c antioxidant face serum that delivers advanced environmental protection and diminishes the appearance of fine lines and discoloration. U.S. Patent No. 9,248,082.

This product has been discontinued. We recommend that you try our Light Moisture UV Defense SPF 50 sunscreen.

An occlusive, hydrating balm for compromised or very dry skin.

A high-concentration pure retinol cream for experienced retinol users to improve the appearance of visible signs of aging and pores while minimizing breakouts

A nighttime skin-refining face moisturizer for oily skin formulated with a gentle hydroxy acid blend to hydrate and help decongest skin.
Items 13-24 of 46
Page
You're currently reading page

2