Oily Skin
ADVANCED SKINCARE FOR OILY SKIN
Oily skin is associated with excess oil and the appearance of enlarged pores, often resulting in blemishes. SkinCeuticals offers advanced skincare designed to improve the appearance of oily skin by absorbing excess sebum to minimize shine, decongest pores with high-potency acids, improve the appearance of visible pores, and prevent the appearance of blemishes caused by clogged pores.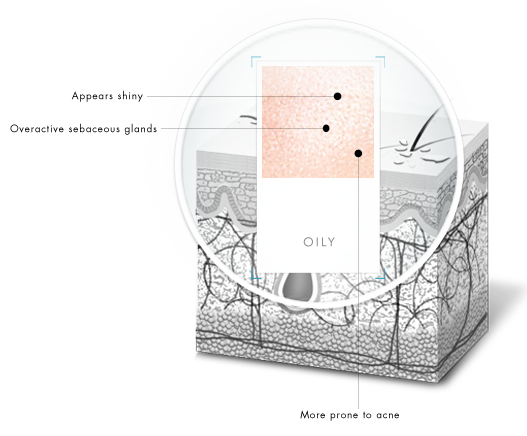 Items 25-36 of 47
Page
You're currently reading page

3
A nighttime skin-refining face moisturizer for oily skin formulated with a gentle hydroxy acid blend to hydrate and help decongest skin.

Intensely hydrating weekly gel mask to help in the replenishment of moisture levels.

Lightweight cream to combat the visible effects of collagen breakdown and moisture loss.

Clarifying toner softens and refreshes skin with a hydroxy acid complex to refine skin texture and minimize pores.

Concentrated facial cream with pure retinol improves the appearance of visible signs of aging and pores while minimizing breakouts

A multi-functional corrective serum to help amplify skin's hyaluronic acid levels

A two-in-one daytime antioxidant serum that provides environmental protection and exfoliation.

A comprehensive daily emulsion formulated to improve the appearance of early signs of aging

A hydrating, soothing gel serum with botanical ingredients ideal to calm and hydrate skin while improving visual redness.

An oil free hydrating serum replenishes moisture and restores radiance for a smoother complexion.

A face moisturizer that provides normal to oily skin with lightweight, long-lasting hydration as it helps minimize the appearance of pores.

Purifying treatment to decongest pores and remove excess oil.
Items 25-36 of 47
Page
You're currently reading page

3